About The Law Firm Of Richard H. Lovell, P.C.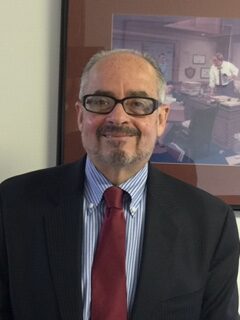 Richard H. Lovell was born in East New York, Brooklyn and was raised in Queens County, New York. He has been admitted to the practice of law in the State of New York since 1981. During law school and upon admission to the New York Bar, he initially worked as a writer, editor, and vice president of marketing of a legal publishing company.
By 1987, Mr. Lovell was ready to start out in his own law practice. His law practice was initially based in Westchester County, New York where he was an adjunct professor of real estate at Iona College. In the late 1980s, he moved his practice to Queens County, New York, one of the five boroughs of New York City.
Early on, he became affiliated with the New York Association of Mortgage Brokers, then a fledgling organization. He was elected to the board of directors of that association, where he served for thirteen years and also being named the Director of the Year. During that time, Mr. Lovell represented clients in numerous areas such as real estate, criminal defense (he interned at the Office of the U.S. Attorney for the Southern District of New York while in law school), contracts, probate, and a myriad of business transactions.
As the real estate market boomed, his firm built a niche representing national mortgage lenders both with regulatory compliance matters as well as with mortgage loan closings. It was most satisfying to have been able to assist so many people with the purchase of their home. He was admitted to the Florida Bar in 1992 and later to the Bar of the Supreme Court of the United States in Washington, D.C.
In the past few years, Mr. Lovell has had the opportunity to teach the licensing classes for both New York real estate sales agents and brokers including continuing education. He also teaches the SAFE course to mortgage loan originators.
Currently residing in Western Nassau County, Richard is the proud parent of two young attorneys (one a prosecutor and the other currently residing in South Florida) and the very proud grandpa of three grandchildren. An avid spectator sports enthusiast and runner (with several half marathons under his belt), Mr. Lovell looks forward to continuing to help people who require the services of a caring, compassionate advocate who always puts his clients first!